Is Your Business Ready for the Washington Paid Family and Medical Leave Program?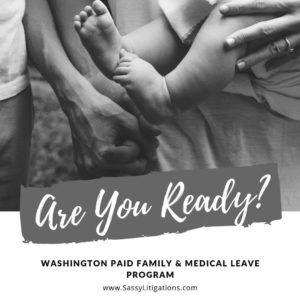 Soon employers of all sizes will have to make some changes. The Washington Paid Family and Medical Leave program takes effect January 1, 2019.
Employers/business owners should have gotten an letter about this but many seem to be clueless as to what this is.
The Program is a mandatory insurance program that will give eligible employees in Washington access to up 12 weeks of paid leave if they need to bond with a child, recover from a serious illness, or care for an aging parent.
As an employer you will need to either withhold premiums or cover them yourself. There is a calculation you can do to determine the premium.
For more information visit www.paidleave.wa.gov/employers.